Perx at Work.
Employees get exclusive, curated offers; Employers get paid per view.
Marketers reach a captive audience where people spend most of their time: at work.
Engagement Opportunities for Marketers.
Cost Reduction Solutions for Employers.
PaydayPERX connects national brand sponsors to large-scale employers and service providers
Market at the Workplace
Reach Millions of Employees Across the US
Partner at the Workplace
Cut expenses and provide employee discounts at the same time.
Our Story: Who is PaydayPERX?
Delivering great audiences to Marketers, and cost savings to HR teams, since 2002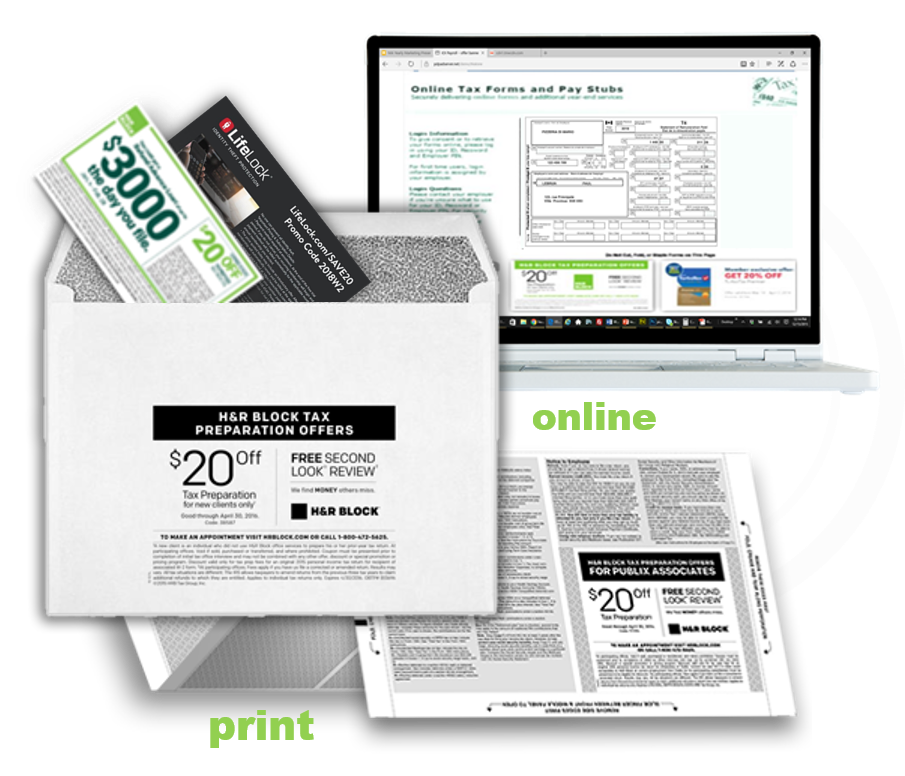 Where it Started
Our origins were humble, but our concept has always remained the same: bring great offers to employees and make it easy for customers to work with us. We began in 2002 as a local phenomenon, placing paid offers for local pizza places and campgrounds on the back side of payroll stock. Then we gave it to local employers at no cost to them.

We rapidly grew to national scale in and launched our first tax form marketing program in 2006; it would quickly become our flagship product. In 2008, we launched the original online versions of our products, and still work with many of these customers to this day despite all the changes since then. Starting from just a few products, we've grown to curate a variety of media as well as operating in the MSP space. Click the button to see some recent samples.
How it's Going
Last year, PaydayPERX placed national brand offers on over 22 million W-2, 1099 and other employee tax forms and websites, saving employers hundreds of thousands of dollars on forms and envelopes, and delivering a highly engaged audience to tax preparers and other brands. Online payroll banners continue to reach employees directly on their existing intranet, for maximum impact and minimum disruption.

And we've added new workplace programs including vaccination clinic marketing campaigns that bundle display, search, email, call center and web page content into one simple IO, outperforming any single media approach outside the workplace by nearly 800%. Why is advertising in the workplace so much more effective than other approaches? Click the button to find out more about the Workplace Advantage.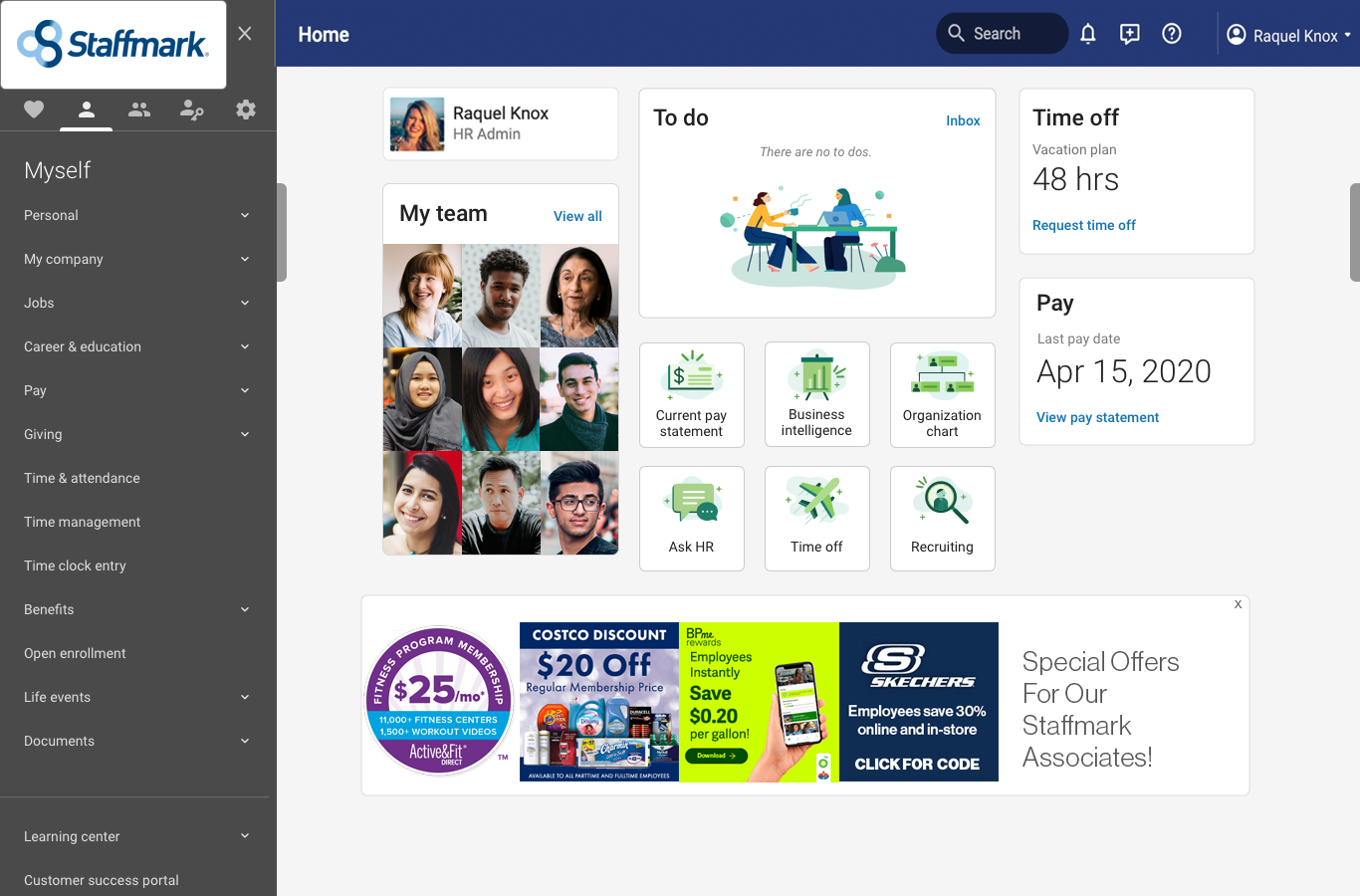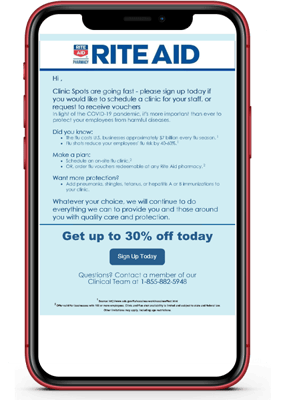 What's Next for PaydayPERX
We continue to orient our offerings around he needs of employers and the marketing goals of national consumer brands to develop and innovate new programs, including branded closed-community marketplaces.

In 2022 we also launched perxmultimedia.com to better focus on the needs of pure digital marketers reaching for workplace and lookalike customer pools with the latest tracking and delivery technologies, whether inside or beyond the corporate border. And our strategic partnerships continue to grow year over year. Click the button to visit our digital site with much more detail on that side of PaydayPERX.
Maggie Finds Out About PaydayPERX
And Don eats a cheeseburger - then it gets weird. Fun times for a new hire when HR works with PaydayPERX!
"...With so much competition for lunch, putting our offers directly on the phones of ideal prospects at lunchtime made all the difference in several underperforming locations."
Find Out More.
Give us a call at 614-471-2435 x 19 during normal business hours, Eastern Time - or use this form to contact us 24/7/365.